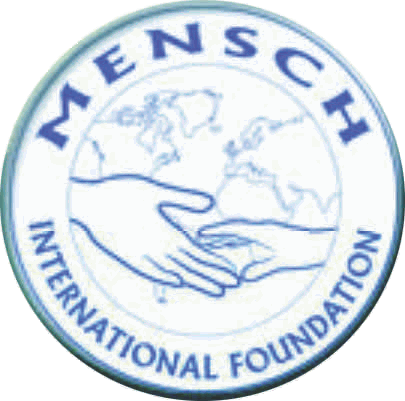 MENSCH International Foundation
"...international challenges, innovative solutions..."
About The Foundation
The Mensch Foundation was founded by Steven Geiger in 2002, in his words, "to develop an educational curriculum to stamp-out stereotyping and anti-Semitic and racist thinking." The Foundation's goal is "to develop a tolerant social order of values which respects minority rights and freedom of speech and worship."
For further information about the Mensch Foundation International, please visit www.mensch.hu
International Holocaust Remembrance Day Program
We our proud to be honoring BRANKO LUSTIG as a "MENSCH"
for helping to keep the memory of the Holocaust alive by films he produced
and for the Zagreb Film Festival, which he organizes yearly.




Never Forget & Never Again
WE SHALL REMEMBER THE 6,000,000 JEWS, AMONG THEM 1,500,000 CHILDREN
WE SHALL CELEBRATE AND HONOR THE SURVIVORS
WE SHALL CELEBRATE ISRAEL AND THE FUTURE OF THE JEWISH PEOPLE

SPEAKERS
Branko Lustig, Oscar Winning Producer of Schindler's List, is a prominent Croatian film producer. He is the only person born in Croatia (at the time, the Kingdom of Yugoslavia) to have won two Academy Awards.

Dr. Michael Berenbaum, Holocaust Scholar and Professor at the American Jewish University. Dr Berenbaum is an American scholar, professor, rabbi, writer, and filmmaker, who specializes in the study of the memorializing of the Holocaust.

Dr. Judea Pearl, Professor of Artificial Intelligence and President of the Daniel Pearl Foundation.

Dr. Stanley Goldman, Professor of Law and Genocide Studies at Loyola Law School. While attending Loyola Law School, Stanley Goldman was executive editor of the Loyola of Los Angeles Law Review. Goldman joined the Loyola faculty after serving as a Los Angeles County Deputy Public Defender. His scholarship is principally in the area of criminal procedure, evidence, and Genocide studies. He is also a Bar review lecturer in Ethics, Criminal Law, Criminal Procedure, Evidence and Trusts and Wills. He will present the fascinating story "The Jew who met Himmler."

Rabbi David Baron, Temple of the Arts. Rabbi Baron is the Rabbi of the largest arts and entertainment industry temple in the United States, where his services and inspirational sermons have been broadcast on national television and webcast internationally to US troops overseas.

Dr. Karin Proidl, Austrian Consul General in Los Angeles. Dr. Proidl earned a Doctor's degree from the Faculty of Law of the University of Vienna and a Diplome d' Etudes Approfondies (D.E.A.) in International Law and Law of the International Organizations from the University Paris I - Panthéon Sorbonne. She served in Tel Aviv as Deputy of the Mission at the Austrian Embassy.

Dr. Bernd Fischer, German Consul General in Los Angeles. Dr. Fischer holds a Doctorate in Philosophy from Heidelberg University and most recently served as German Ambassador to the Republic of Croatia. He has been head of the German Consulate General in Los Angeles since July 10, 2012.

Steven A. Geiger, Founder of the Mensch Foundation International. "About 80 members of my immediate family were gassed and cremated in Auschwitz. My father was in Mauthausen and barely survived at 80 pounds when liberated by the U.S. Army in May of 1945. We escaped from Hungary in 1956 right after the Revolution. I personally witnessed atrocities during the revolution and heard the grumblings of resurgent anti-semitism. During the 1970's and 1980's I spent much time in Hungary gathering news about the communist regime and some of its repressive acts. In 2002 I started the Mensch Foundation as again the resurgence of anti-semitism showed its ugly head in Hungary."

Last minute additions to our program:

The honorable Counsel General of Hungary Laszlo Kalman.

Sabine Heller, child survivor of the Holocaust.
Program will be taped and broadcast by JLTV.
We are gifted this evening with the beautiful voice of Cantor Estherleon Schwartz. From German occupied France where the nuns sheltered and hid her from the Nazis, to a narrow escape over the barbed wire fence at the Swiss border when her father cried to the heavens, "Save my daughter and she will always serve you" Cantor Schwartz shall surprise us with songs that will lift our hearts.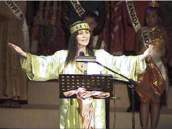 General Eisenhower Warned Us:



"Get it all on record now--get the films--get the witnesses--because somewhere down the road of history some bastard will get up and say that this never happened."

Now more than ever, with Iran, among others, claiming the Holocaust to be "a myth" it is imperative to make sure the world never forgets.
Tuesday, January 29, 2013 at 7 o'clock PM

Writers Guild Theater
135 S. Doheny Drive
(just south of Wilshire Blvd)
Beverly Hills, CA 90211
Free parking next to the theater.

Tickets $25.00
Proceeds from ticket sales, in excess of event costs, go towards Holocaust Education
and to needy aged Holocaust Survivors living in Eastern Europe.
For further information about the Mensch Foundation or the January 29th Program
please e-mail mensch@mensch.hu or call Steve Geiger at (310) 853-3620 or (760) 416-3685